Happy 2012! Somehow that seems far enough into the 2000's to be considered the realm of science fiction :]
I'm excited for this year...there's lots of Big New Exciting changes for me in the coming several months (bigger and newer than usual, that is) so we'll see how things unfold. To summarize, I've been staring at a lot of PHP & CSS lately, writing graduate school applications, cutting up old leather and rearranging old things in new ways, and working on what seems like a million projects at once.
One thing that I've been meaning to share for a little bit now are these awesome mushroom cards that I recently printed in collaboration with
Cherish
: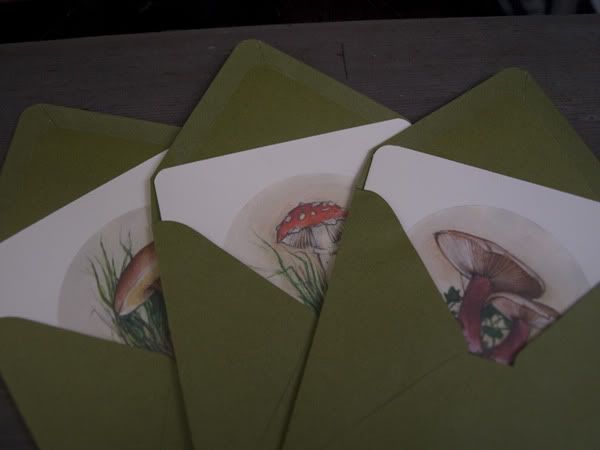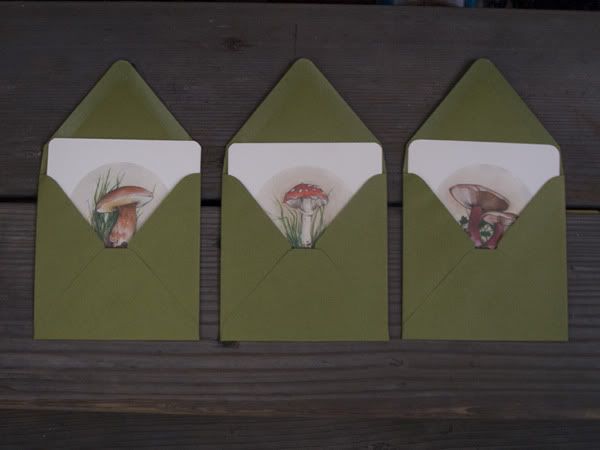 These cards are about 4 x 4 inches, printed on a nice off-white cardstock. I only did a small run (just to see how they'd turn out), but I'm so so happy with how they came out, I'm definitely going to print more. What do you think?